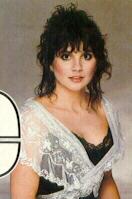 Linda Ronstadt comes onstage in a strapless silver dress with flowers in her ponytailed hair and long white gloves, all '50s cute with a little '40s frump, the princess of the prom. She's in Santa Barbara, Calif. taping her HBO concert (due in May), singing old, sweet standards from her surprising smash hit of an album, What's New. Nelson Riddle strikes up his 43-piece band, and she warbles the lyrics to I've Got a Crush on You: "How glad the many millions of Toms and Dicks and Williams would be ... to capture me." Plus one Jerry, one Pete, one J.D. and one George Lucas. "I fell," she sings, "and it was swell."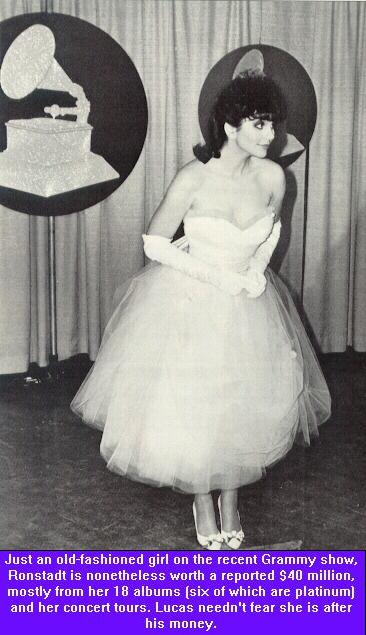 Ronstadt's latest crush, George Lucas, the maker of the Star Wars trilogy, is just her type: bright, creative, curious, interesting and, by all accounts, one of the nicest guys on two legs. He has just as many reasons to fall for her. And they each have one more: They are both private, hermits from hype.
Ronstadt, 38, and Lucas, 39, never have been photographed together. But they have been together often since a friend introduced them in December. She's a frequent visitor to San Anselmo, Calif., where Lucas lives, and his Skywalker Ranch, a nearby sequestered enclave for filmmaking. And he has visited her Malibu and Brentwood homes.
But they keep it to themselves as much as they can, just as Linda tried to do in her liaisons with former California. Gov. Jerry Brown, journalist Pete Hamill and songwriter J.D. Souther, to name a famed few. And no wonder. A San Francisco radio station reported recently that Linda was spotted in a San Anselmo drugstore. Owner Rosa Nguyen didn't even realize at first that Ronstadt's companion was Lucas. "I just thought he was her houseboy," she says.
Lucas and wife Marcia, Oscar-winning film editor, separated last year. Custody of Amanda, 3,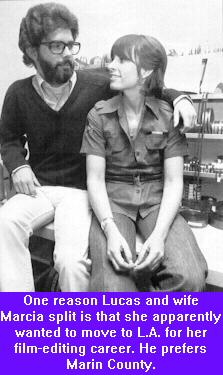 the child they adopted in 1981, was shared, although Amanda is now said to spend nearly all her time with Lucas. Marcia is reported to be living with a craftsman who helped make the stained glass used in the buildings at Skywalker Ranch. Linda's life is equally complicated. She recently stopped dating comedian Jim Carrey, 22, because, according to one friend of his, she refused to stop seeing other men. Could that be Lucas' fate? Or has she found her true love? She'll never tell.
Her friends can merely surmise. "George is so lucky to be with her," says one Ronstadt associate. "He will have more fun than he's ever had in his life. Then she will break his heart into thousands of pieces and go on to someone else." Peter Asher, her longtime producer and friend, reportedly concurs: "Linda is already getting restless.... That is just her nature. Linda does have a roving eye, and she does not want to settle down."
Back in 1977 Ronstadt boldly stated her romantic philosophy: "I used to think you could only go to bed with a man out of pure love. I still think that's the best reason to, but I don't fall in love very often.... I mean, you've got to get laid. You can't go on forever without sex. You can't invent a love affair. I've now included pure lust as the second reason to go to bed with someone, and a perfectly acceptable third reason is curiosity. It's a good way to get to know someone."
A friend comes rather blatantly to her defense: "She's not a nymphomaniac.... She's rich, famous, travels, and will see a guy and go off with him. Men have done this forever, but it gets weird if a woman does the same thing. She's not like Warren Beatty. Linda's discriminating."
Indeed. Few performers have her courage to experiment: rock, folk, punk, standards (in What's New), operetta (The Pirates of Penzance on Broadway) and, soon, real opera (she plans to do La Boh&eacuteme in New York next season). But the same goes for men. Lucas might profit by listening to a lyric of another Ronstadt song: "It's so easy to fall in love."