I'm absolutely certain that Puccini would be happier with a contemporary approach than one that puts him into a museum," says Wilford Leach, director of the current New York Shakespeare Festival production of La Bohème starring Linda Ronstadt. "I don't think he's ready for that."

Adapting the classics to suit contemporary taste is a hotly debated topic these days in opera circles, and a lot of people are wondering whether it is necessary, or even proper, to alter a composer's work in any way. But for Leach, as for Joseph Papp, founder and producer of the Shakespeare Festival, "wondering" whether or not it is proper to put classic work into terms that appeal to modern audiences is like "wondering" whether or not to breathe.

The Shakespeare Festival, in marked contrast to repertory opera companies, has achieved its success by focusing on contemporary work and new approaches to the classics. Musical theater is not exactly alien territory for the festival either, as evidenced by productions ranging from Hair to A Chorus Line to Threepenny Opera; not to mention Pirates of Penzance, which Leach directed, and which starred Kevin Kline and Linda Ronstadt.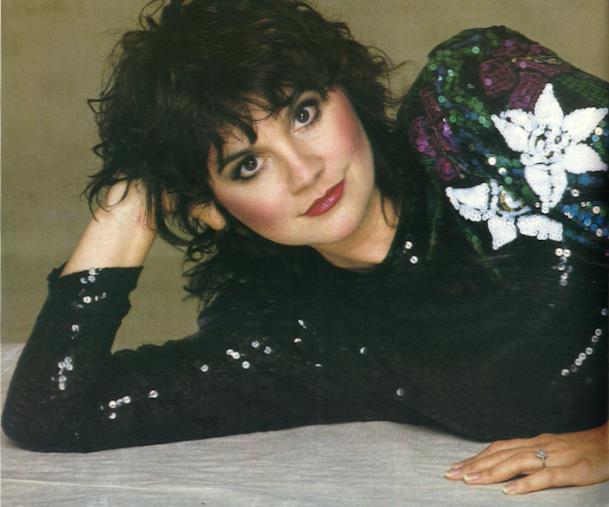 But opera. . .that's different, isn't it? Most people seem to think so, though efforts to explain how it differs from musical theater or operetta can get quite baroque. Only one thing is cer- tain: Opera is sung by opera singers.
Obviously, not any more. In this Bohème, Linda Ronstadt heads a cast of pop-trained singers. She alternates the role of Mimi with Patti Cohenour; David Carroll and country singer Gary Morris are the two Rudolfos; Cass Morgan is "Musette"; and Howard McGillan is "Marcel." These last characters, you will notice, are being called by the French form of their name, not Puccini's Italian ones. That is in accordance with Leach's concept of the production, which was to make it very "French," with 1890s Parisian costumes and an art nouveau set. Even the musical arrangement, which reduces the full orchestra to a dozen instruments without essentially changing the musical lines, aims for an "art nouveau sound." The English translation of the libretto is meant to sound like natural conversation to modern American ears and, Leach says, is quite faithful to the original.
"Sure, you can reproduce a Bohème production that's just like the original one, but what you can't reproduce is the audience. Works such as La Bohème were the popular music theater of their day, and that's how their audiences saw them. I'm simply focusing on my surmise- my instinct- for how they experienced Bohème, and then translating that into terms that allow a contemporary audience to experience it as if it were new for them, too."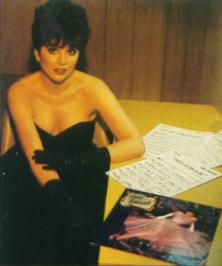 Today it isn't opera singers but popular singers who, well, who are our popular singers, so casting Ronstadt and company would seem consistent with this premise. But Leach also says the voices are just a matter of personal inclination.
"We're not trying to be a substitute for the Met or the City Opera, we're just doing an alternate reading. I'm interested in the voice as a human expression of rather complicated human feelings rather than as an instrument. I like pop singers because they have a temperament, a personality, that comes across through the quality of their voice that I don't hear in opera singing. Linda's the perfect example: The connection is seamless; she's just as dear and warm and human as her voice."
Ronstadt sings the role of Mimi, a consumptive seamstress who is poor and crossed in love to boot. But she certainly is not obscure; some of the most gifted singers of the century have been all too happy to play her.
The premiere of La Bohème took place on February 1, 1896 at the Teatro Regio in Turin and was conducted by Arturo Toscanini. Cesira Ferrani was Mimi, and Puccini evidently admired her in the role.
But for American audiences the first well-known Mimi was the Australian Nellie Melba, who was widely considered to be the greatest soprano of her era, in spite of her negligible gifts as an actress. George Bernard Shaw observed some improvement at one point, saying that Melba's heart, "which had once acted only upon her circulation, was now acting upon her singing."
Mimi, as Wilford Leach puts it, is "no Snow White," and the next famous singer to play her wasn't either- the beautiful Geraldine Farrar. Unlike Melba, Farrar was very much a singing actress, until her premature retirement from the opera stage at the age of forty.
The most famous La Bohème in many years is the spectacular Franco Zefferelli production currently in repertory at the Metropolitan Opera in New York. The Italian filmmaker (whose film of another opera, Verdi's La Traviata, was a surprise box-office hit) has applied cinematic techniques to the stage with great effect. The second act, set in the streets of Paris, employs more than 250 people. And the snow that falls throughout the third act has a chilling effect on the audience's skin but not on its emotions.
Another American Mimi was Grace Moore, who made her Metropolitan Opera debut in the role, in 1928. It was also her first complete operatic role, having come to the Met from the musical comedy and operetta stage. Years later, after an up and down career in Hollywood, Moore returned to the Met as Mimi and had the misfortune to be paired with an infamous scenestealer, the tenor Jan Kiepura. On opening night Kiepura managed to sing and carry a chair upstage at the same time, placing it and himself so that, when the staging called for Mimi to faint into it, he was able to stand in front of her while she was trying to sing. Moore's Hollywood years weren't wasted in this situation, however: She became pals with the stagehands, and when Kiepura tried his routine with the chair at the next performance, he found it nailed to the floor.